Which countries do you ship to?
Which countries do you ship to?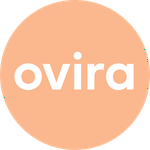 Updated by Customer Care team
Right now, we ship to anywhere in the USA, Australia, UK, Europe, New Zealand and Canada.
If you don't live in one of these countries, don't be sad — we're planning for world domination 🌍
If you're not based in one of the countries we ship to right now, you can keep up to date with what we're working on (and when we'll be ready to ship to you) by
subscribing to our
newsletter
(just pop your email at the bottom of the page) and/or by
joining our wonderful community in the
Inner Circle
on Facebook.
Was this article helpful?