What's your return policy?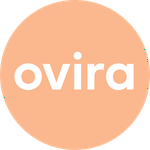 Updated by Customer Care team
We think you'll love your period pain relief device, but we understand that all bodies are different. So, if by any chance your device doesn't help with your pain, we have a money-back guarantee so you can return your device pain-free 🙂
Please note: our returns policy only applies for orders from Australia, New Zealand, United States, United Kingdom and Canada.
Orders from the rest of the world are not eligible - however you will still be covered by our 2-year warranty.
Our Returns Policy
Ovira covers the cost of return shipping if you purchased items from Australia, New Zealand, United States, Canada, and UK.
Original shipping charges (such as express/international shipping and import taxes) will not be refunded
What's the process like?
Click the button above and give us as much information as possible about your order. This will make the process easier and faster. If your device was a gift (what a thoughtful gift) ask the original buyer to send you their email address and order number.
We'll email you a prepaid shipping label within two (2) business days.
Please include your device and all parts and accessories, as well as the original box in your return.
We will process your refund within five (5) business days of your return arriving back at our warehouse.
From there, it can take up to two (2) weeks for your refund to be credited to your original form of payment.
Please note: For security reasons we are only able to refund your original form of payment (Paypal, AfterPay, Klarna or Credit Card).
If your order was placed through
Klarna
or
AfterPay
and you have not yet completed all your instalments, please visit your app/account and register your refund there to prevent further payments being made. More information on refunds with Klarna and AfterPay
here
.
If your card was cancelled or has expired since you purchased your device, the bank will sort it out and redirect the funds back to you. This can take up to a week. If it hasn't been resolved by then, you might need to get in contact with your bank.
Was this article helpful?